New CE Marking Directives Now in Force
The new EMC Directive 2014/30/EU and new Low Voltage Directive (LVD) 2014/35/EU came into force on the 20th April 2016 with no transition period.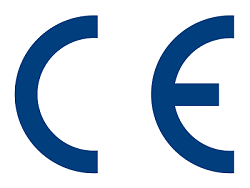 The new directives have significant administrative changes not just for manufacturers but also their supply chain including Authorised Representatives, Importers and Distributors.
Act Now to Maintain Ongoing Compliance
To maintain ongoing compliance manufacturers need to update their Declarations of Conformity (DoCs) but they also need to and check that Products meet the requirements of current harmonised Standards and Directives.
Need to Know More?
New Directive Training Courses
Online Training
Implications of the New EMC Directive (E-learning Module 3) – click here
Scheduled courses
The new EMC Directive Explained – click here
The new Low Voltage Directive Explained – click here
The new Radio Equipment Directive Explained  (2014/53/EU; replaces the R&TTE Directive 1995/5/EC on 13th June 2016) – click here
The new EMF Directive Explained (2013/35/EU; comes into force on 1st July 2016) – click here
Product Compliance Health Check
Have us check your Products for both administrative and technical compliance to ensure that you are still legal.
The latest CE marking Directives include enhanced market surveillance activities across Europe and, aided by new traceability requirements throughout the supply chain, enable non-compliant products to be more quickly identified and removed from the market.
Directives, Standards and the Products themselves all change with time, meaning that a once compliant product becomes non-compliant often without the manufacturer realising.
Eurofins York Product Compliance Health Check is a flexible service designed to reduce risk and increase product confidence throughout the supply chain.
For more information click here.