RSSB Test and Trial Voucher Scheme
The Rail Safety and Standards Board (RSSB) is offering companies subsidised access to test and trials facilities within the UK.
The Rail Safety and Standards Board's (RSSB) Test Voucher Scheme (TVS) gives up to three days subsidised access to test and trials facilities within the UK to assist UK-based companies develop their products, goods and services for the rail sector.
Typically, this assistance is offered to companies transiting through the Technology Readiness Level (TRL) 4–7 space; the facilities used may be primary, secondary or tertiary facilities at a number of locations around the UK. Depending on individual requirements this may include test loop and infrastructure, traction, rolling stock and trials of staff time.
Benefits
Enables the practical development, trialling and demonstration of innovative or new solutions for the rail market
Open to qualifying businesses and academic/research bodies
For more information about this scheme please visit the Rail Alliance website here.
Interested?
All that is required is a brief outline of the proposal, then a member of the team will contact you to discuss the details and to make a firm booking. Applicants will be encouraged to either attend one of the monthly Quinton Rail Technology Centre (QRTC) briefing days, or if that is not possible arrange a visit to the QRTC site to better understand the requirements of the proposed testing/trialling.
Applications should be made direct to railtest@railalliance.co.uk with 'RSSB RTVS' in the subject line or contact Robert Hopkin on +44 1789 720026.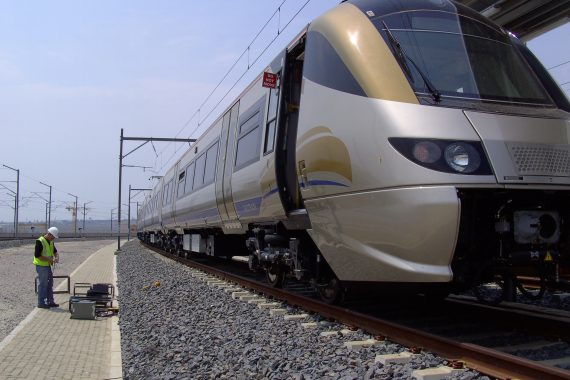 York EMC Services specialise in laboratory and on-site testing to the EN50121 series of standards covering rolling stock, apparatus and fixed installations. If your project requires this type of certification, the RSSB test trial voucher scheme could be used to subsidise the cost.