Rail Live 2017 | 21 – 22 June
York EMC Services will be exhibiting at Rail Live 2017, in Long Marston, Warwickshire. Come and see us at Location A2 in the Rail Alliance Marquee.
Visit us for Rail Regulatory Compliance Services
York EMC Services are exhibiting at Rail Live 2017, one of the largest outdoor rail exhibitions in Europe. Rail Live offers companies the unique opportunity to showcase products and services in a real rail setting.
Register in advance to attend for free. We look forward to seeing you at Location A2 in the Rail Alliance marquee (near the entrance) where we will be happy to help you with your Rail EMC regulatory compliance needs.
Read here for more information on the services we provide to the Rail Industry.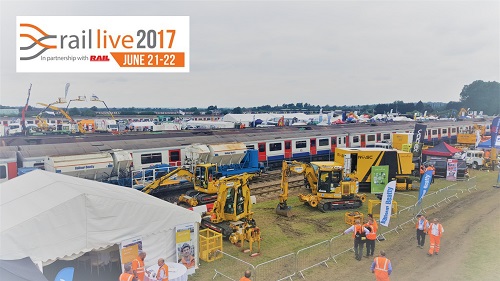 Come & see the railway in action…traction & rolling stock, light rail, rail plant & infrastructure, electrification, signalling demonstrations, displays of engineering, rail maintenance materials, product development /testing/rail safety, digital, technology & innovation.
The UK's Largest Outdoor Rail Event
Throughout the two days there will be a comprehensive timetable of events and demonstrations taking place at Rail Live. Seminars and presentations (as part of the RAIL conference) will be delivered by high profile industry leaders and also experts in their fields.
Please note that all visitors are requested to wear upper hi-vis PPE garment and advised to wear strong shoes/safety boots.
The weather forecast is also predicting hot sunny weather so sun cream and hats at the ready this year!