University of York Prize Giving 2019
Eurofins York, and previously as York EMC Services, has longstanding links with the Department of Electronics at the University of York.
We're proud to continue to sponsor two awards which are presented to newly graduated students each July. These are presented to those graduates who have demonstrated excellence in their field of study.
Eurofins York's CEO, Nick Wainwright presented this year's prizes at the award ceremony on Thursday 18th July 2019.
Owen Colyer won the Eurofins York Prize for the Best Performance at Foundation Year.
The Eurofins York Prize for the Best Project Work in Radio Frequency Engineering was awarded to Vipra Chowdhary.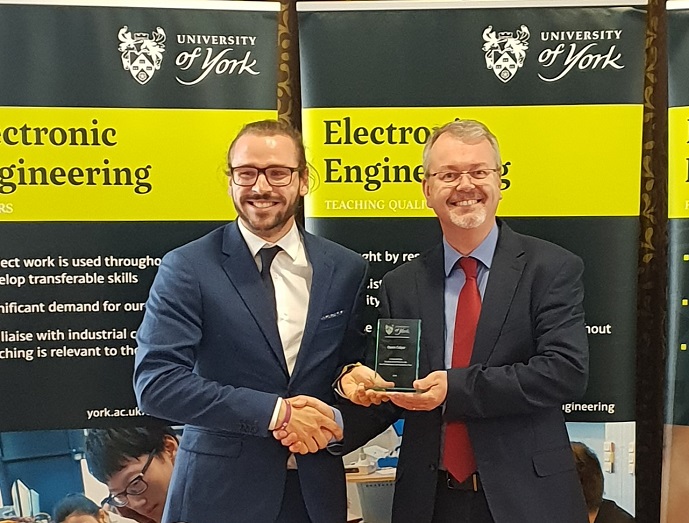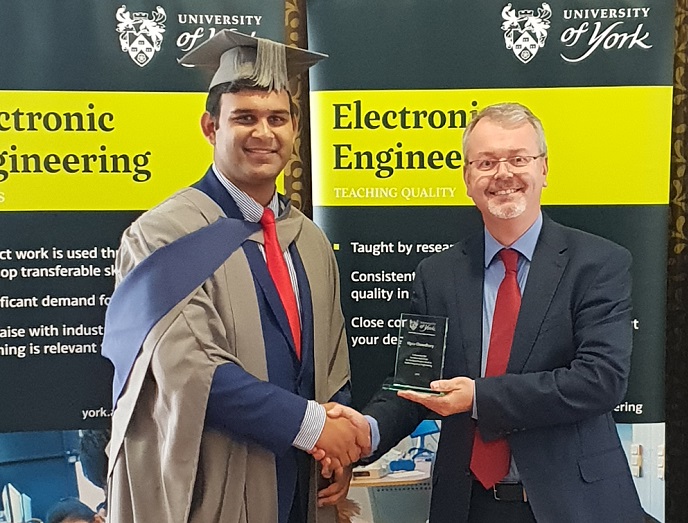 Congratulations to both the Departmental prize winners and all of the students who successfully completed their degrees this summer.