New Eurofins E&E Laboratory Officially Opens in Shenzhen
On 15th May 2019, Eurofins E&E were delighted to hold the official opening ceremony for their brand new, state-of-the-art electrical and electronics (E&E) product testing laboratory in Shenzhen, China.
Opening Ceremony | Eurofins E&E Shenzhen, China
The ceremony was attended by staff and some valued clients with the proceedings opening with addresses by Mark van Horck, Senior VP of Eurofins E&E Product Testing International and Jason Hong, Regional Director of Eurofins Greater China E&E Services. "The establishment of Eurofins E&E Shenzhen is not only the commitment of the Eurofins Group to our customers in South China, but also the confidence in Shenzhen, one of the most dynamic IT innovation and entrepreneurial capitals of the world" said Jason.
After the speeches, those present were then treated to traditional Chinese lion dancing which symbolises the bringing of good luck and prosperity, followed by ribbon cutting and a tour of the new facilities.
The opening of Eurofins E&E Shenzhen facility marks an important step in the expansion of Eurofins E&E's global testing, inspection and certification offering for consumer and industrial clients. It is also related to Eurofins' 2018 acquisition of MET laboratories, the first NRTL, with Eurofins MET Labs China now forming part of E&E Shenzhen.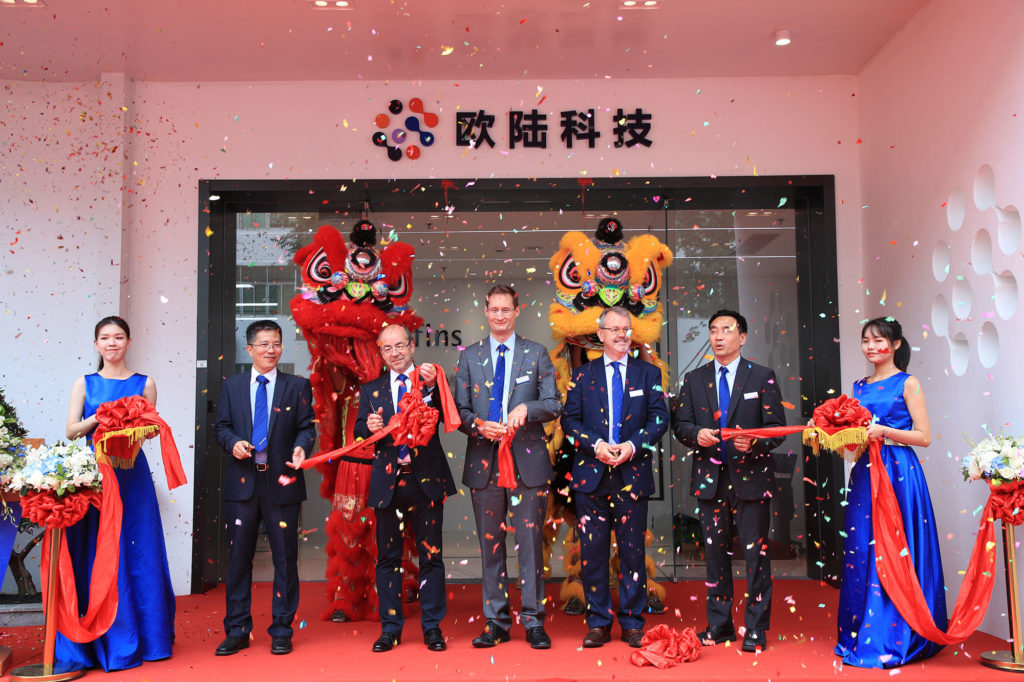 The new facility boasts laboratory space covering over 2,500 m2, including:
One fully anechoic and two semi-anechoic chambers for electromagnetic compatibility (EMC), radio & wireless RF testing
Three shielded rooms
A darkroom for lighting source and luminaire photo biological safety measurements
Additional laboratories equipped for safety, performance and ingress protection (IP) testing
Product ranges within Eurofins E&E Shenzhen's accredited scope and capabilities include, but are not limited to:
Domestic and professional household appliances
Information technology (IT) equipment
Audio / video and multimedia equipment
Lighting products
Power Supplies
Certificates issued independently by Eurofins E&E include MET, CB, CE, FCC, IC, Energy Star, NEBS, NB, ENEC, ATEX, IECEx, MIC, and more.
The services on offer in E&E Shenzhen both compliment and add to the those already on offer in greater China through Shenzhen's Product Testing sister labs in Shanghai, Xiamen and Taipei; serving manufacturers, retailers, Brand owners and their supply chains.
The Shenzhen team looks forward to providing current and future clients with trusted compliance solutions from this latest expansion in Eurofins E&E's global network of laboratories.
Contact E&E Shenzhen for more information, or to request a tour of the new facility.