EMC Compliance for the Rail Industry
Eurofins York is an established market leader for the provision of Electromagnetic Compatibility (EMC) services to the railway industry, offering regulatory guidance, compliance management, testing, research and training.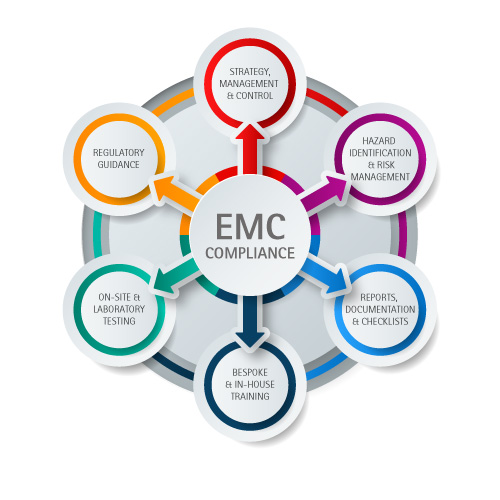 We have many years' experience and expertise alongside a solid track record of demonstrating EMC for major railway projects in the UK and worldwide.
EMC in the Railway Industry
EMC is a significant concern within the railway industry. Failures in compatibility within and between systems such as signalling, traction, control and communications can introduce unreliability and compromise the safety of passengers and staff.
Our Expertise
Our in-depth knowledge and experience enables us to provide a wide range of services to demonstrate EMC and compliance for both fixed installations and apparatus:
EMC project management; EMC strategy documents, EMC management and control plans, whole project EMC guidance
EM hazard identification; desk-based studies and on-site inspection
EMC design reviews including cabling, layouts and zoning
EMC technical documentation preparation including compliance reports & checklists
Computational modelling (lineside induction & EM fields)
Bespoke measurements
EMC/EMF site surveys
On-site EMC testing
Research and development
One of our real strengths is our capability to apply our expertise to identifying existing and future EMC problems. We have many years' experience of devising diagnostic test methods, defining computational models and providing cost-effective solutions to enable the problem to be both solved and understood more clearly.
Our experience also allows us to avoid many compliance-related issues.
Services to the Rail Industry
Eurofins York provides comprehensive support to the Railway industry, covering: compliance and regulatory issues, EMC Project Management, Network Rail/London Underground specific requirements, on-site and laboratory testing as well as hazard identification and risk assessment, theoretical and computational assessments and problem solving. We can also provide an EMC CRE.
Our capabilities and breadth of experience encompass:
Rolling stock
On-site testing whole vehicles to EN50121-3-1
UKAS accredited laboratory testing of sub-systems to EN50121-3-2
Preparing technical documentation and EMC aspects of safety cases
Axle counter measurements
Signalling Compatibility
Preparing EMC management plans and compliance reports
HAZID/Risk Assessments
Laboratory accredited testing to EN50121-4
On-site pre and post-installation EM site surveys
Studies & TestingFixed installation EMC documentation compilation
Power Supply/Sub-stations
Pre and post-installation on-site testing to EN50121-2
Equipment testing to EN50121-5
EMC management plans and compliance reports
Modelling for EMC and EMF
Infrastructure
'Whole Line' EM site surveys
Stray current measurement
Longitudinal and transverse voltage measurements
Whole depot and station EMC
Measurements during short-circuit events
Training
"Fundamentals of EMC in Railways" five-day course
One-day "Essentials of Railway EMC" course
Bespoke in-house EMC courses tailored to your specific needs and requirements
How Eurofins York can help you
Our extensive experience and comprehensive range of service allow us to provide you with a complete solution to EMC compliance and management within your environment.
If you have any on-going or new projects, we would be pleased to discuss these with you and to provide you with a detailed proposal that will help you meet your EMC compliance obligations.