New Castleford Laboratory Official Opening
Eurofins York Ltd's (formerly York EMC Services) official opening of its new UKAS Accredited Testing Laboratory No. 1574 at Castleford near Leeds, by Eurofins VP Global Product Testing Stephane Barrau.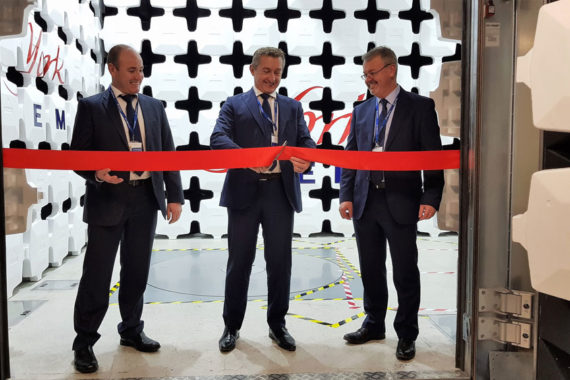 On December 19th we held an evening event to commemorate the official opening of our brand new compliance facilities in Castleford near Leeds, UK.
Employees and invited guests met with a delegation of our international colleagues from the Eurofins Group. Stephane Barrau, cut the ribbon officially opening the new facility.
Featured in photo above from left to right: Dr Didier Bozec (Eurofins York's Laboratories Director), Stephane Barrau (Eurofins VP Global Product Testing) and Nick Wainwright (Eurofins York's CEO).
Eurofins York Ltd joined the Eurofins network of companies in July 2017 and we changed our name from York EMC Services in December 2017 to reflect our new ownership, as well as the much broader range of regulatory compliance products and services that we offer today compared with when we started in 1995.
As part of the Eurofins network of companines, we benefit from an expanding network of laboratory partners offering electrical product testing. Being part of this network means that our customers have access to a comprehensive portfolio of accredited testing capabilities and complimentary regulatory compliance services through a single point of contact.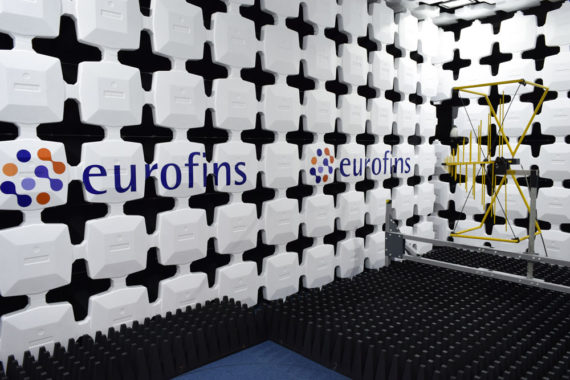 The new Castleford laboratory at Speedwell Road represents a significant investment and expansion of our testing capabilities. Our new facilities enable us to serve our customers' needs in EMC, Radio, Electrical Safety, Medical and EMF testing and provide unrivalled customer support.
The new training facilities on site also mean that we are even better placed to contribute towards the continuing professional development of both current and new generations of engineers.
Contact your local Eurofins York Ltd laboratory for more information on how you can benefit from our global compliance products and services.