Company Announcement | Eurofins York Ltd
Message from Nick Wainwright, York EMC Services' CEO.
Following purchase by Eurofins Scientifc in July 2017, I am writing to tell you that York EMC Services Ltd has changed its name to Eurofins York Ltd. The formal name change reflects our new ownership as well as the much broader range of regulatory compliance products and services we offer today compared to when we were founded in 1995.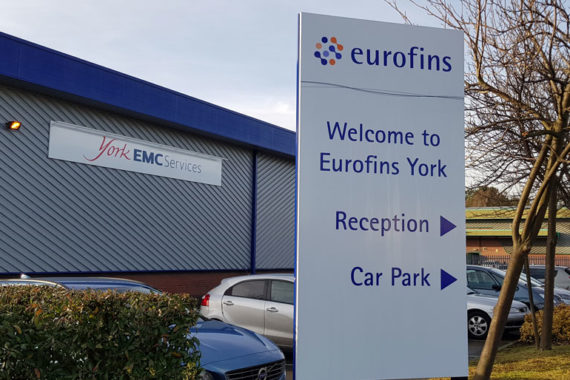 The change also signifies the beginning of a period of co-branding for the company. We shall be introducing a 'Eurofins York' logo alongside the familiar York EMC Services one and you will start to see this being displayed more prominently in our laboratories and on documentation that you receive from us in the New Year.
Other than our name, all other aspects of the company remain unchanged. We are the same legal entity with the same company number and the staff that you deal with on a day-to-day basis are also unchanged.
Being part of a truly global company enables us to offer new services and there are some very exciting plans for 2018 which we will be able to share with you very shortly.
For now I'd like to thank you for your business in 2017, wish you a Merry Christmas and look forward to a successful 2018 for all.