Out With the Old Laboratory, In With the New
York EMC Services has completed the transition to its new Castleford test laboratory at Speedwell Road and says goodbye to Methley Road.
We are delighted to announce that we have completed the move from our old Castleford Laboratory at Methley Road, which is now closed, to our new Castleford laboratory in Speedwell Road. Our new laboratory has extended facilities compared to its predecessor; we have both new and upgraded chambers and have made a substantial investment in new amplifiers, transient and surge equipment.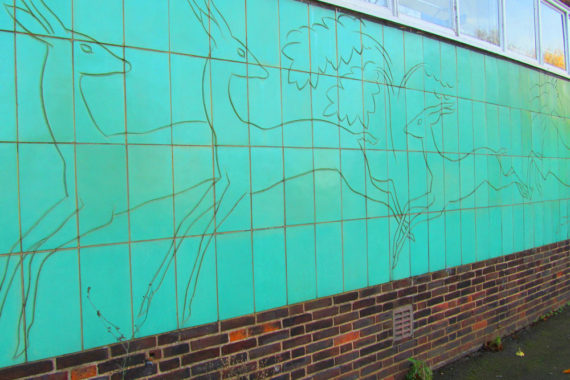 Both our staff and customers will no doubt miss some of the Grade II listed installations and special features of the old laboratory at Methley Road (such as the mural on the outside of the building featured opposite), but the new facilities more than make up for this.
Our new UKAS accredited Laboratory at Speedwell Road features extended, modern state-of-the-art facilities for Electromagnetic Compatibility (EMC), Radio, Electrical Safety and Electromagnetic Fields (EMF) testing. The new facilities also feature a training suite to enable us to continue to deliver a full array of Training Courses and Workshops to our loyal customer base.
Our new Castleford contact details and directions can be found under contact us.