Rail Vehicles and Enhancements 2017
Now in its sixth successive year, RVE expo returns to Derby this year promising to be bigger and better. With a new venue and an expanded exhibition and conference, visitors can hear from leading figures in the rail industry.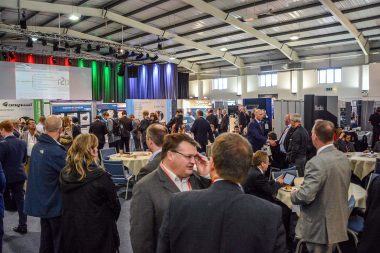 Rail Vehicles and Enhancements (RVE) is the only event aimed for those involved in the engineering of rail vehicles for refurbishment, maintenance and enhancements. The show attracts key visitors and exhibitors and provides a platform in which industry speakers can share their market knowledge and technical advances within this area.
Our CEO Nick Wainwright is presenting at the conference on the topic of "Increasing Reliability Through EMC Risk Management" at 2:45pm.
During his presentation, Nick will be discussing how the railway is a complex electromagnetic environment which is constantly changing as a result of infrastructure upgrades and the introduction of new rolling stock. He will also explain how ensuring electromagnetic compatibility (EMC) between assets on the railway as well the interface with the outside world is key to delivering a safe and reliable railway.
We are also exhibiting at the show so please come and visit our team on stand C2 where they will be more than happy to discuss your requirements.
The full speaker timetable is available here. Please save the date to come and see us and this unique event on Thursday 5th October 2017 at the Velodrome at Pride Park, Derby. Doors open from 9am.
To register click here and for further information about the show visit the website www.rve-expo.co.uk.