Electromagnetic Fields (EMF) Site-Surveys
The recent introduction of the health and safety at work regulations in SI 2016 No. 588, relating to EMFs (Electromagnetic Fields) has resulted in a greatly increased requirement for information about the levels and the effects of workplace electrical assets on human health arising from non-ionising radiation.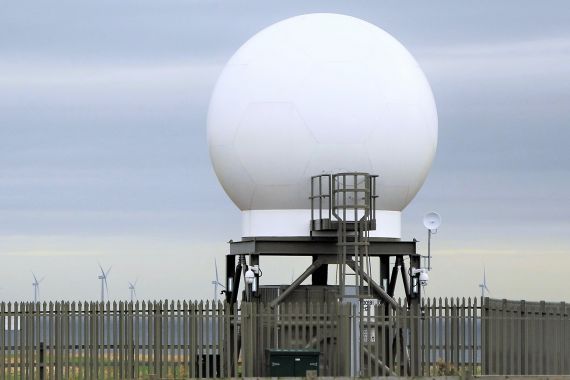 You can't control what you don't measure, and if the measurement is inaccurate then the control can never be satisfactory.  This is even more important when considering health and safety.
A test report is not worth the paper it's written on unless the information contained within it is accurate, applicable to the asset/environment and can be understood by the end user.
York EMC services offers accurate, concise and understandable EMF site-surveys and reports against the requirements of the new EMF Directive 2013/35/EU.
Read on to understand why EMF services from York EMC Services' EMF site-survey reports are worth the paper they are written on.
Why use YES for EMF Site-Surveys
Our company specialises in EMF and EMC and has been carrying out commercial testing for over 20 years. There are not many environments or results we have not come across before.
We only use calibrated field probes that are applicable to the latest regulatory requirements and limits set out by the UK government.
We hold ISO 9001 certification for all of our consultancy activities (which our EMF surveys and reports fall under), with the result that all of our reports are checked and approved by qualified employees.
All of our EMF specialists are educated to doctorate level, and have extensive knowledge of both the legislative side of EMF and the practical implementation of the legislation.
Each survey includes a detailed breakdown of the results and comparison with the applicable ICNIRP limits, a verbal debrief and a detailed report.
Recent Testimonial
"The service we received from York EMC was exceptional, they are experts in their field and went above and beyond what was expected from them. The advice that was offered regarding ways to reduce EMF in the workplace was gratefully receive and we have implemented some of the ideas already". Senior Facilities Engineer, Cummins, Nov 2016
More Information
For information about our EMF testing click here.
Need to know more? Consider our one day training course entitled "The EMF Directive Explained"