First Customer at New Castleford Laboratory
This week saw the start of a new Chapter in York EMC Services' Castleford Laboratory's history with our first customer coming to the new Castleford Laboratory at Speedwell Road for witnessed testing.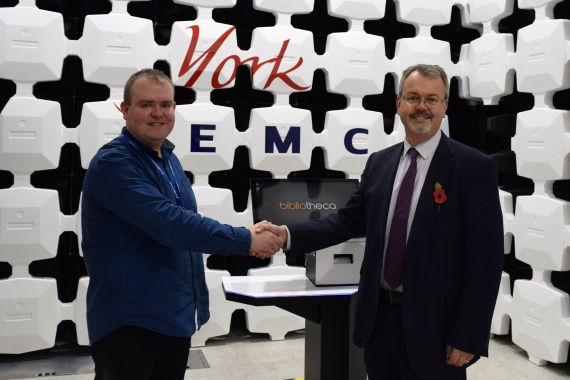 The first customer was John McManus, Senior Engineer at Bibliotheca Ltd and can be seen (below left) with Nick Wainwright, York EMC Services' CEO (below right) and the Equipment Under test in the new state-of-the-art ETS Lindgren 3 m semi-anechoic / fully anechoic chamber.
John said "York EMC Services' has always had the best engineers in the business and now they have the equipment and facilities to match!"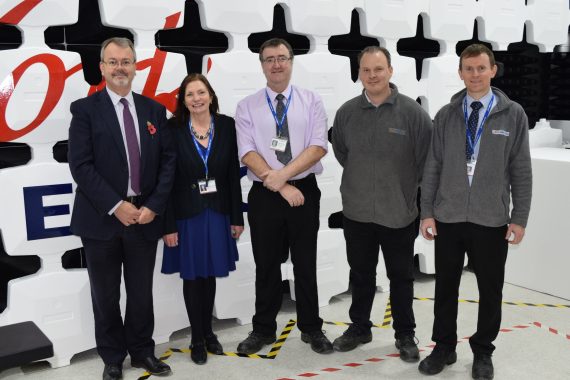 Some of the Castleford Team in the new chamber (from left to right); Nick Wainwright, Shirley Wallbank, Colin Greenfield, Martin Nicholson, Bryan Renton.
Moving an EMC laboratory is not a trivial matter and it will take several months to fully transfer into our Speedwell Road site from our existing Methley Road site.