New Castleford Laboratory
York EMC Services Castleford Laboratory customers recently received an e-mail from CEO Nick Wainwright informing them that we have commenced testing at a new, state-of-the-art facility just a few minutes drive from the existing site in Castleford.
The e-mail from Nick is below; photos, the full address and directions for the new laboratory can be found here.
"I am delighted to announce that York EMC Services' Castleford Laboratory is moving into a new, state-of-the-art test facility.
The growth of the business combined with a major investment in our test facilities further means that we have outgrown our Methley Road premises which have served us well for the last 20 years.  The good news is that we're not going far – our new laboratory on Speedwell Road is just five minutes away and even closer to the M62.
The Speedwell Road laboratory already accommodates a brand new automated 3m semi-anechoic chamber and large screened room and will be operational from the beginning of November.  In addition we have made a substantial investment in new amplifiers and new transient and surge equipment.
As I'm sure you will appreciate, moving an EMC laboratory is not a trivial matter and it will take us several months to fully transfer into our Speedwell Road site.  During that time we will be operating our laboratories in parallel whilst the Methley Road chambers are moved and upgraded one-by-one. Colin and his team will make sure that you are directed to the correct site for your testing.
We're very excited about the move which has been long in the planning and completes our laboratory upgrade programme; following on from Bristol and then more latterly, Grangemouth. 
Whilst we're leaving behind a building with plenty of character (and the most talked about toilets of any laboratory), we think you'll be impressed by Speedwell Road's enhanced efficiency and customer experience.  One thing that won't change is the coffee and hospitality which will continue to be served up by Shirley and Jane."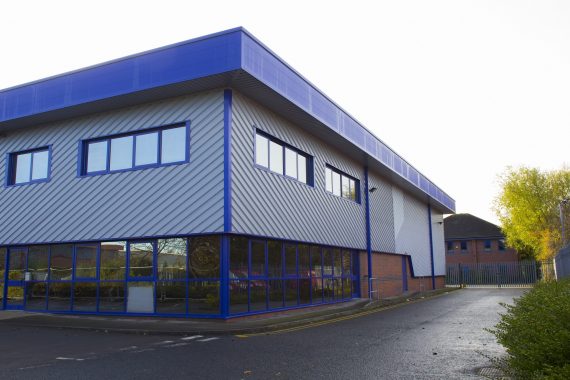 The whole Castleford team looks forward to welcoming you to our new laboratory over the coming months.