New EMF Directive now in force
The Control of Electromagnetic Fields at Work Regulations (SI 2016 No 588) are now in force.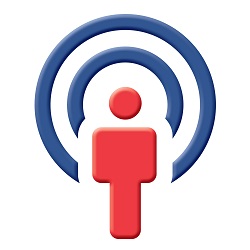 The new Regulations transpose the EMF Directive 2013/35/EU into UK law. They were published in May 2016, and came into effect on 1st July 2016.
The EMF Directive specifically lays out the minimum health and safety requirements regarding the exposure of workers to the risks arising from physical agents (electromagnetic fields). Organisations affected by this legislation now need to hold evidence of compliance with the legal requirements of this Health and Safety Directive.
The Directive is based on exposure limit values and action levels, which are aimed at preventing adverse health effects. It also includes methods and procedures for managing and measuring the human exposure to EMFs in the work place.
For those working in the Rail industry, GLGN1620, published by the RSSB, provides specific guidance for applying these regulations in the rail sector.
Unsure of the levels of EMFs in your workplace?
York EMC Services offers EMF site-surveys against the requirements of 2013/35/EU. For more information contact us or call our York office.
EMF Directive Training Course
Our one-day course entitled "The EMF Directive Explained" provides an overview of 2013/35/EU, covering the effects of human exposure to EMFs, the ICNIRP guidelines and European legislation.  It also covers standards and processes for managing, measuring and reducing exposures to fields where necessary.
Key subjects covered include
Potential sources of EMFs
Health effects of human exposure to EMFs
Guidelines and standards providing safe exposure limits
European legislation
NATO measurements (STANAG 2345)
Measurement and management standards and processes
For more information click here. To request a course syllabus or contact our training department e-mail training@yorkemc.co.uk.
All of our training courses count towards the continuing professional development (CPD) of chartered engineers, or those working towards their chartered status with professional institutions such as the Institution of Engineering and Technology (IET); of which YES is an academic partner.